Other Racing Links



Click on this image to view the official web site of Britain's Motorsports competitor of the century.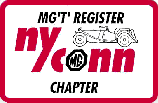 MG Club of the Connecticut Valley

www.nemgt.org
The New England MG T Register
North America's largest MG club
While specializing in the pre-1955 "square riggers" any MG enthusiast with a sense of history is bound to enjoy this Register. They also have links to every important MG web site in cyberspace

`

www.cartoonsbybooth.net
Craig and Pam dedicate their talents to a very unique product. These are one of a kind collectibles where no molds are used. They capture the energy and essence of the car as well as the uniqueness.

www.racewearhouse.com/

Racing Merchandise
.